By Ryan Andrews
To exercise or not when you are feeling sick?
Should you exercise while sick?
Let's get one thing clear from the start: there's a difference between "working out" and "physically moving the body."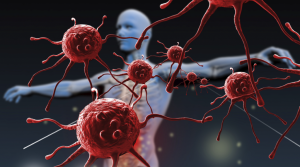 A structured workout routine — one where you're breathing heavily, sweating, working hard, and feeling some discomfort — awakens a stress response in the body.
When we're healthy, our bodies can easily adapt to that stress. Over time, this progressive adaptation is precisely what makes us fitter and stronger.
But when we're sick, the stress of a tough workout can be more than our immune systems can handle.
Still, there's no reason to dive for the couch the minute you feel the sniffles coming on. Unless you're severely out of shape, non-strenuous movement shouldn't hurt you — and it might even help.
What do I mean by "non-strenuous movement"?
Well, it might include:
walking (preferably outdoors),
low intensity bike riding (again, outdoors),
gardening,
practicing T'ai Chi.
In fact, all of these activities have been shown to boost immunity. 
They aren't intense enough to create serious immune-compromising stress on the body. Instead, they often help you feel better and recover faster while feeling under the weather.
That's why Dr. Berardi often recommends low intensity non-panting "cardio" when suffering from colds. Done with minimal heart rate elevation, preferably outside, these activities seem to offer benefits.
What the do the professionals recommend? 
The consensus is that you should let your symptoms be your guide and use common sense. And remember the distinction between exercise and working out.
INSIGHT 1
Nick Tumminello
I follow the general guideline that if it's above the neck, it's okay to train, and do so at an intense level. Just wash your hands before you touch all of the equipment to minimize giving your head cold to others at the facility. Anything below the neck, don't come into the gym, and take it easy until you're on the back end of it.
INSIGHT 2
Alwyn Cosgrove
Basically we don't like people to train when they are ill. I can't see any upside to doing so.
INSIGHT 3
Dr. Bryan Walsh
Let your symptoms be your guide. If you're up for a walk or some light cardio, go for it. If you want to do some lighter weight, higher rep stuff just to keep things moving, that's probably okay, too. But if you want to sit around watching re-runs of Married With Children, laughter is great medicine as well.
INSIGHT 4
Dean Somerset
Typically I ask clients to stay out of the gym if they have a cold. For one, their own workouts may not be very productive especially if they have respiratory congestion or irritation, and second because I don't want to catch it! The gym typically isn't the cleanest place in the world, so a cold bug could be easily spread around through the population by handling equipment or through respiratory droplets in the air.
INSIGHT 5
Dr. Spencer Nadolsky
With a viral URTI, I have no problem with my patients doing some light exercise. Anecdotally, sometimes it makes them feel better. There's data to show those who exercise actually get less URTIs. If it's a little more severe such as influenza (or something similar), I generally keep them focused on hydration and tell them to skip the workout. If they have any history of asthma, I am careful to make sure they have their rescue inhaler if they do feel up to exercising.
INSIGHT 6
Dr. Christopher Mohr
In terms of exercise, I let them "decide" what's best for them depending on how they feel. If you can't stop coughing or your head feels like it's about to explode, I'd suggest taking some down time and getting plenty of sleep, including naps if possible. For me, I've found a short walk is still significantly better than nothing — and trying to get outside to do that vs. being stuck on a treadmill walking in circles. Trying to move iron in the gym is a bit much.
INSIGHT 7
Eric Cressey
I generally ask them just how bad it is on a scale of 0 to 10. Zero would be feeling absolutely fine, whereas a 10 would be the worst they've ever felt (e.g., violently ill and on their death bed). If it's anything under a 3 (say, seasonal allergies), I'm fine with them training — albeit at a lower volume and intensity. We might even just do some mobility work or something to that effect.
I think the important separating factor is that we're looking for the difference between just not feeling 100% (allergies, stress, headache) and actually being sick and contagious, which we absolutely don't want in the gym — for the sake of that individual and those who are training around him/her.
Of course, this is pretty subjective — but what I think it does help us to do is avoid skipping days that would have been productive training days. Everyone has had those sessions when they showed up feeling terrible, but after the warm-up, they felt awesome and went on to have great training sessions. We don't want to sit home and miss out on those opportunities, but we also don't want to get sicker or make anyone else sicker — so it's a definite balancing act.
INSIGHT 8
Dr. John Berardi
Unless you're feeling like a train wreck I always recommend low intensity, low heart rate "cardio" during the first few days of sickness. Generally I prefer 20-30 minute walks done either outside (in the sunshine) or on a home treadmill (if you can't get outside).
If you keep the intensity low and the heart rate down you'll end up feeling better during the activity. And you'll likely stimulate your immune system and speed up your recovery too. But even if you don't speed up your recovery, you'll feel better for having moved.
#standagainstweakness